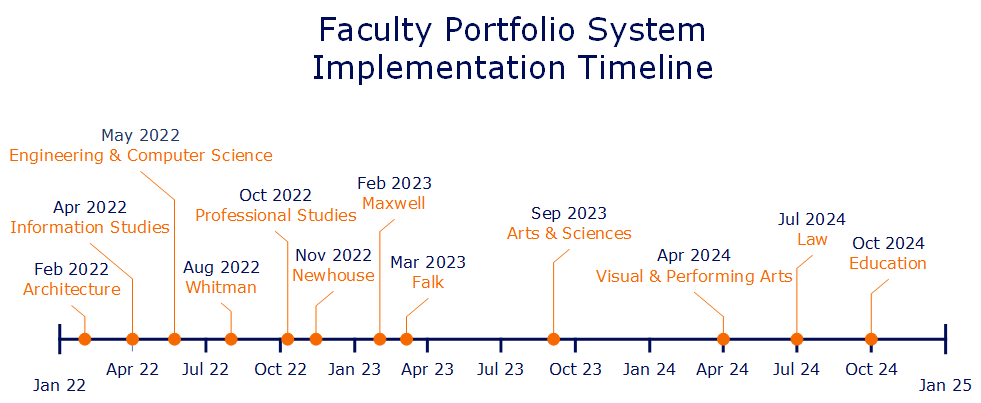 Syracuse University is committed to supporting faculty in efficiently creating a holistic view of teaching, research and creative works, and service activities, and to supporting departments, schools, and colleges in using an enterprise system to efficiently obtain, store, and feature faculty accomplishments.
The University is working to streamline the information gathering process and provide support to the faculty, departments, schools, and colleges to further faculty success. Faculty will be able to easily track their tenure and promotion workflow when applicable. The system will also support the annual CV update process.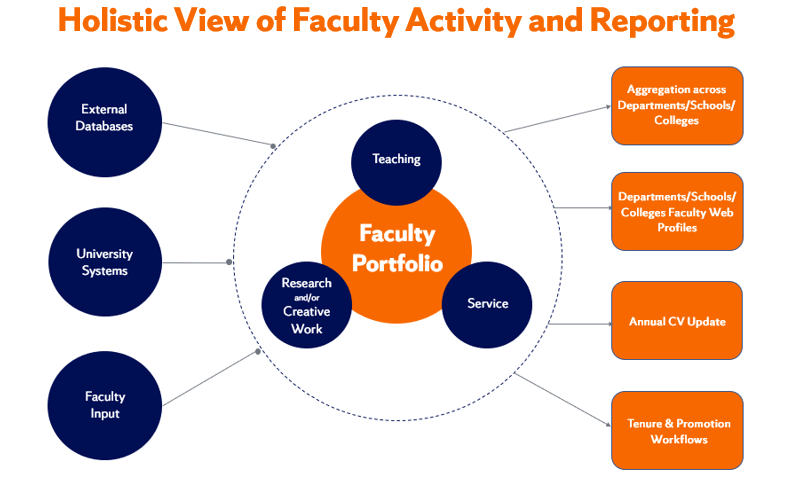 The Faculty Portfolio system builds on the following guiding principles:
Support faculty success across the full spectrum of activities that are at the core of the University's academic mission by reflecting contributions to teaching, research and/or creative work, and service.
Document faculty accomplishments based on established school/college criteria and cultural/disciplinary expectations.
Save faculty time, to the extent possible, by gathering publicly and institutionally available records of faculty accomplishment. Faculty have the opportunity to review, verify, add, and edit their portfolios.
Support salary equity goals at the University.
Maintain existing school/college and University processes for faculty review (i.e., annual review, tenure, and promotion).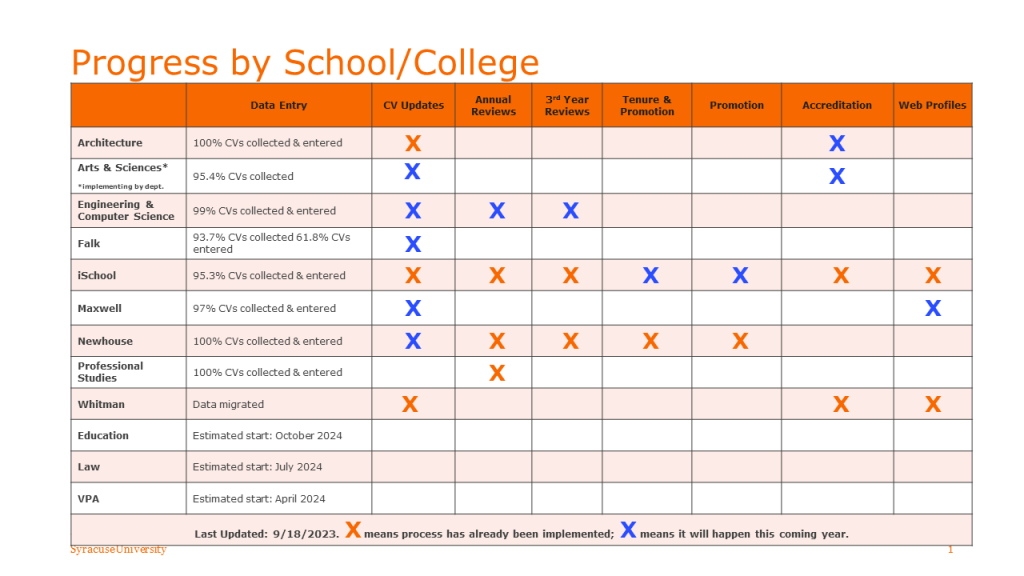 Implementation of processes are decided upon based on the School or College's needs. The desire from the implementation team is to incorporate multiple projects at once so faculty see the efficiency as soon as possible. Example: if a school implements the CV update during the same time the web profiles launch and possible around the time of an accreditation reporting window, the faculty will only need to update their information one time. They will not be asked multiple times for the same or very similar information.
Data Privacy and Security
The University's procurement process includes an Information and Technology Services (ITS) security review. The selected system uses 800-53 for its security controls. The system is aligned with the University's information security framework.